We've been proudly serving Chicagoland for over 30 years.
We started calling our stores "The PRIDE" to emphasize the fact we take great PRIDE in the stations we own. Our goal is to provide a friendly and positive experience every time customers visit our stores by starting with a smile and ending with a thank you along with having a warm and open store for everyone to enjoy.
The PRIDE stores are owned and operated by The PRIDE Stores, Inc. which is the Retail Division of Parent Petroleum Co. Parent Petroleum specializes in service and sales of petroleum products to retail, commercial and industrial customers throughout Illinois and the Tri-State area with their home office in St. Charles, IL.
GET MORE WITH
A PRIDE POINTS CARD
Manage your PRIDE Points
Pick up your PRIDE Points card the next time you visit a PRIDE location near you and start saving! With the card we will seamlessly keep track of your purchase points, club freebies, and much more. Once you register your card online, you can enter your phone number at the pump to collect points on every purchase. Then turn in your points for money off your bill at any PRIDE, Urban Counter, or Taco Urbano location! Click to register your card or for more details.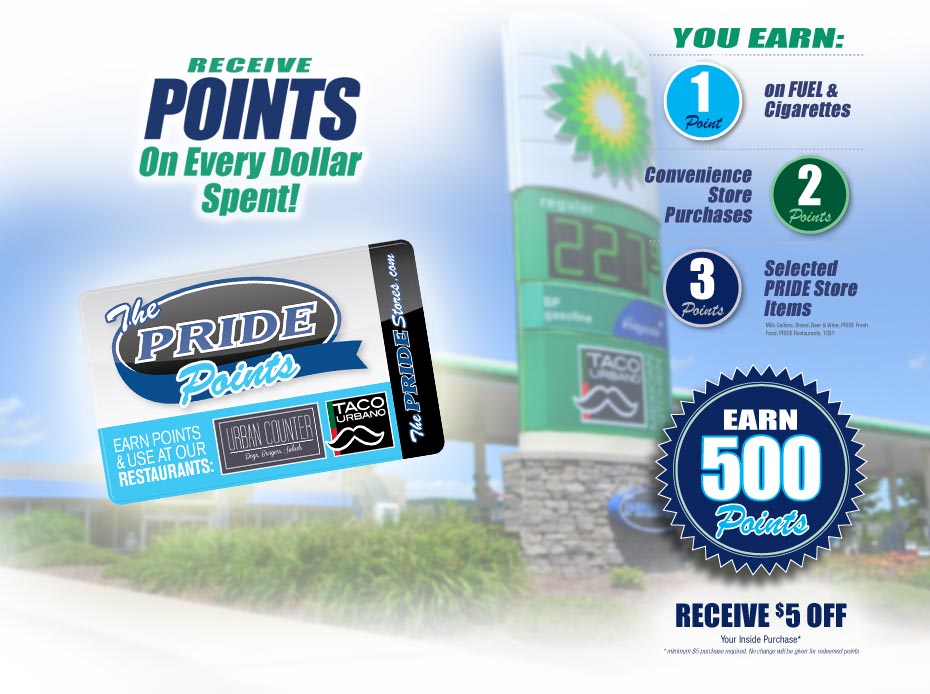 GET UNLIMITED WASHES WITH A PRIDE CAR WASH PASS
Driving a clean car just got easier! Sign up for The PRIDE Car Wash Pass and get unlimited washes. We have plans starting as low as $14.99 per month.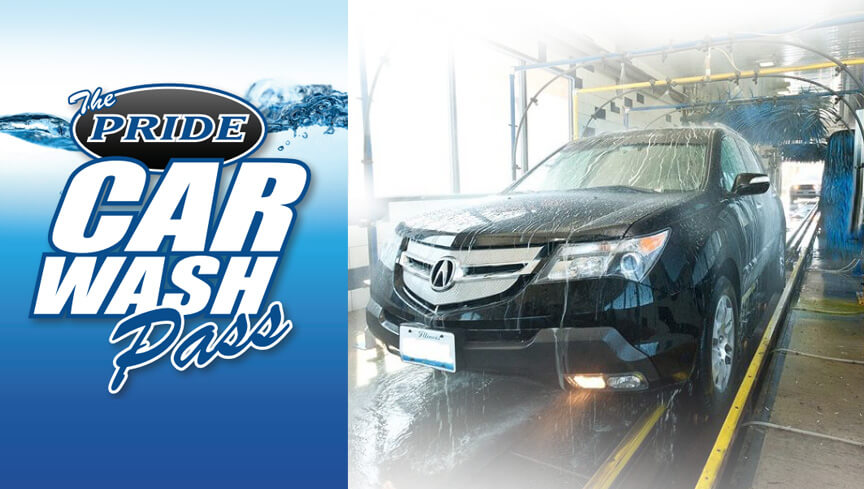 WE'RE LOOKING FOR FRIENDLY PEOPLE WHO ENJOY WORKING WITH THE PUBLIC IN A FAST-PACED ENVIRONMENT AND HAVE A DESIRE FOR CAREER GROWTH WITHIN A DYNAMIC ORGANIZATION.
IF YOU TAKE PRIDE IN YOUR WORK,
THEN THE PRIDE HAS AN OPPORTUNITY FOR YOU!